LEARN COUSES FIRST
No doubt Mathematics Optional is the high scoring Optional subject in the IAS, UPSC, IFS (IFoS), Static PSC Civil Service Mains Examinations.Form 2013 on words, Mathematics Optional aspirants are scoring very high among the rest of the Optional Subjects.
BOOK PENDRIVE
Pen Drive Mathematics Optional Classes for IAS, UPSC, IFS, IFoS, State, PSC Civil Service courses Examinations is availabled for students. You can book the pendrive for mathematical optional class courses. You can watch the courses & learn them.
Welcome to Ramanasri Institute
awesome success with student
We (Ramanasri IAS INSTITUTE) are Providing Only Online Maths Optional Coaching Classes & Pen Drive Maths Optional Coaching Classes & Self-Study Mathematics Program in All over India. We are closed Regular Maths Optional Coaching Classes & Weekend Maths Optional Coaching Classes due to safety of our Aspirants. so you can spend you quality time in preparation without wasting valuable time to become IAS UPSC Maths Optional Toppers in your First Attempt. Your safety is our main concern & we will keep you posted about further updates.

LEARN COURSE FIRST
No doubt Mathematics Optional is the high scoring Optional subject in the IAS, UPSC, IFS (IFoS), Static PSC Civil Service Mains Examinations.
COURSES AVAILABLE
Online IAS, UPSC, IFoS, IFS, CSE-Civil Services Examination, Mains Coaching. The top Best Ramanasri Maths Optional Coaching Institute Classes Online LIVE CLASSES.
EVERYTHING YOU NEED
We provide Online & Pendrive classes. Weekend Mathematics Classes will be Sat-Sun and Every Friday Evening by default Test for whatever we have cover during 2 days.
Our super Achievers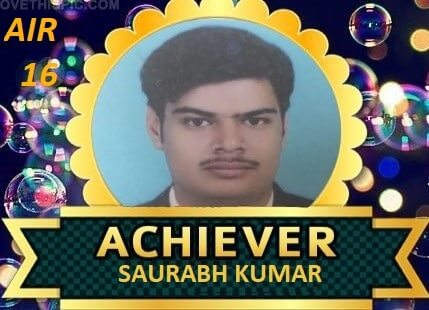 RANK: 1
RANK: 1
RANK: 1
RANK: 1
RANK: 1
RANK: 1
latest news
Something for education news,latest news feed
CURRENT AFFAIRS
How to get access these Daily Current Affairs Coaching Classes? simply you join our Telegram Group Channel, by Subscribing our Youtube Channel etc.
Upcoming Batches
Upcoming Batches Regular Batches from June 15, 2020. The Below Courses are available as of now. Online IAS, UPSC, IFS(IFoS), State PSC.
Classes Schedule
We provide online & Pendrive classes. Weekend Mathematics Classes will be Sat-Sun and Every Friday Evening by default Test for whatever we have cover during 2 days.
TESTIMONIALS
Gaurav Arora
One of the Best Maths Optional Coaching. Ramanasri IAS is teaching all 13 Modules of IAS Maths Optional Syllabus unlike other Coaching Institutes. I joined there and I attended 2 batches 8:00 AM to 10:30 AM & 11:00 AM to 1:30 PM. Monday to Friday. I complete entire Course in 3 Months. I used to got very good marks. Ramanasri Sir has each and every Maths Optional of mine and giving proper feedback on the test paper. It has helped me track the preparation under guidance of Sir. Now i am focusing on Prelims at any how i have to clear it.
Samadhan Dukale
Ramnasri IAS Coaching institute is the one of the best coaching in India. ramnashri sir is best teacher. And also he solve all problems of students.
Nandan Kumar
Best institute for UPSC Mathematics Optional. One will get thorough coverage of each and every topics, personal attention, revision classes, test series and to the point study materials.I found the environment very friendly and for me Ramanasri Sir is a teacher cum guide.
Gaurav Yadav
Syllabus oriented, time saving classes ..... With special focus on previous year questions, i found the institute very friendly. Also they have small batches, so i got personal attention from Mr. Ramansri Sir..... They also offer wide range of batch options from weekdays to weekends.... If you are looking for quick revision or thorough preparation without wasting time , then Ramanasri IAS is the way to go.....
RAP TRAP 24*7
Very nice interaction of sir with students. Moreover very helpful test series provided. And yes doubts are cleared for sure. Hustle free interface between sir and students that's what I like the most. Rest teaching skills are excellent. Go visit and see the demos also search on YouTube before visiting the centre.
Attuluri Rupesh
This is the best institute for upsc ias/ifos mathematics optional. I felt happy and gained lot of confidence after completion of my course from this institution. My special thanks to Ramanasri sir who is my teacher and also founder of the institution. I will be obliged to you sir.
Shivangi Rajpoot
Best coaching of mathematics. Good guidance given by sir, quick response of queries, best teaching techniques. The study material provided is very helpful and relevant to the syllabus of the examination.
Bhawna KapooR
I'm the class room student of Ramanasri Maths optional institute. I even went to demo classes the other institutes in Delhi .But I didn't satisfied due to lack of attention in classes.I found really good environment in classes of Ramanasri sir. Sir is very supportive .He teaches with basics, examples even the tough topics like Modern Algebra, Real Analysis , Fluid dynamic, Dynamics and Statics. Sir is the best teacher in IAS Maths optional. Even my time was saved they completed within 6 months I have attended only 1 batch,even some of my friends completed with in 3months,they attended 2 batches. Now I'm writing the test series for revision. Sir gives the guidance even during revision. This is the best institute for Maths optional.
Vaibhav Pawar
Ramanasri is the best institute for upsc maths optional u ll find in Delhi..!! I joined around 2 months back and feel lucky to have joined here..!! The sir's teaching is very apt and precise..! The best part of this institute unlike others is that you will receive personal attention from sir..!! The classes go really interactive and comfortable..!! You will understand each part of teaching crystal clear..!! You can clear your doubts anytime..!! Moreover you won't feel that gap between teacher and student.. it's more like a family..!! Perfect notes along with Regular Test series..!! I would personally recommend all maths optional aspirants not to hesitate in joining this institute..!!
Utpal Anand
I don't have any words to describe hid teaching technique He is the best teacher for maths optional In this coaching u will definitely get personal guidance In short , it's the best coaching for maths optional
Gaurav Yadav
Syllabus oriented concise topic wise coaching of entire syllabus. Time saving and available in weekends batches also.
ARJUN BHARGAVAN
Ramanasri sir direct everyone properly with personal attention. He is good in most of the topic especially in Modern algebra as this is one of the toughest topic most of the students are facing. Test are conducted after completing each chapter this will helps students to realise their ability to perform.
Sake Kaushik
Sir will guide you properly and makes you feel Mathematics so easy... Conduct proper test Explaining will be from basics
Manish Dixit
I have joined self study test series programme and i have given 3 tests yet and ramanasri sir evaluated my each and every tesr in a very detailed way....Sir evaluated my 2 tests yet in a very decent way....He also gave remark on each question my shortcomings my weakness my strength etc....i am very happy that i will be able to prepare my maths syllabus along with tet series ....
Harshavardhan S
Best of what is available ( for maths optional)
Rachana h.k
I am a class student of Ramanasri Institute for UPSC Mathematics....Sir gives personal attention to every student ..the environment in class is very good ..Even topic is covered in the class ..online access is also available in case we aren't able to attend the offline classes ..everything is explained so well from the basics..well repared notes are given ....i am very thankful for Ramanasri sir ...
Manahara Krishna
In my opinion Ramanasri IAS is the best coaching centre for Mathematics optional for civil services exam. Reason I say this is because 1) Entire syllabus is covered comprehensively and that is not the case at other places and you need that eenvironment, cut throat competition. 2) Easily the best teacher for Modern Algebra and Real Analysis, the biggest choking topics for all engineers with Maths option. 3) Personal attention given and easy approachability to sir. 4) Single point of contacts and direct access to sir. 5) Sincerity and hard working nature of Ramanasri Sir will surely help motivate you also to do better. 6) Sir is like your mentor and local gaurdian and one constantly needs that kind of support and guidance in this environment, which is not easily available. For those who are skeptical I would respect their opinion but please form an informed opinion by meeting with the sir and discuss your apprehensions and if still not satisfied then fair point. But, you need to give yourself best chance to succeed by gaining access to the best coaching. Make an informed decision rather than on rumors.
Himanshu Garg
The Best Maths Optional Coaching for both Online and Regular, weekend. Ramanasri sir giving personal attention to each and every student. I am going finish my syllabus in 3 months why because I am attending two batches simultaneously. Thanks a lot to Ramanasri IAS.
Rupanjana Mitra
Sir teaches well, to the point and takes regular tests. Recommend.
COMPANION
I have good experience with this institute by means of online IAS mathematics. Ramanasri sir is helpful for me in guidance
Prabhanshu Sharma
The best place for mathamatics optional class........ Mr. Ramanasri sir complete sllaybus in app. 5-6 months unlike other optional classes where the duration is 8-9 months personal attention to all students recorded lecteures Family kinda class environment Regular based organised test series Impressive study material for maths optional Fresher to this institute............but i found a best influencer and mentor and feel lucky to get instructor like and batchmates that i got.
kirti Chaudhary
EXCELLENT Academy !!!!!!!! I Was the student of ramanasri institute & completed the whole syllabus within 6 months
Gaurav Shelar
I am from engineering background and joined ramanasri institute for maths optional. The quality of teaching is very nice and we can easily clear any of our doubts by discussing with sir. Plus points over other institutes - 1 all portion thoroughly completed 2 weekly tests 3 nice rushfree classroom atmosphere Overall very nice and decent institute for maths optional , value for money and best guidance.
Gaurav Kushwaha
I'm the classroom student of the Ramansri Institute, Sir really teaches in ver good manner.one- one interaction is there. Even if we have doubts in class we can ask freely and sir will be clarified nicely and clearly. II did'nt find in other institutes. Sir teaches each and every topic with basics with crystal clear concepts. prv yr qs's solved in class.. I'm really very satisfied with classes so I can recommend Ramansari Maths optional institute.And This is the best Maths optional institute.
Avinash Ias
Top top.. Materials with clear concepts are provided by RAMANASRI IAS
Ranjan kumar
It's is one of d best institute for maths optional in Delhi NCR & d best part is DT sir is concern abt every single student. And if I ever get a chance to give uh suggestion abt maths optional I would suggest this institute. There way of teaching plus concepts are remarkable.
Gauresh Bhati
If there exists a coaching center 'x' with which every maths optional student 'y' joins under the composition smart hard work '+' such that it results in selection in UPSC 'z', i.e, (x+y)=z That's "RAMAMASRI INSTITUTE".
Karun Y
I would like to frankly mention a few POSITIVE Points (over other Institutes) as to why I liked/chose Ramansri IAS Institute for Mathematics Optional:- 1. Personal Attention is given to every student 2. Comprehensive coverage of the Entire Syllabus in 3 months (have to attend 2 batches per day) 3. Good Classroom Notes + Study Material given 4. Regular and Weekly Tests conducted + Test Papers are evaluated (feedback given) on the same day and Test Paper Discussion on the next day 5. Very Flexible Appointment with Ramanasri sir for discussion and doubt clarification 6. Provides both Offline/Online Classes + Weekday/Weekend day Batches - can attend them in a flexible manner and can cover the topics well in time 7. A good number of Practice/Mock Tests (Full-Length + Chapterwise) provided + Feedback given to improve upon the same 8. Very friendly and helping nature of Ramanasri sir ☺☺
RAHUL CHIMURKAR
It is a best institute for mathematics optional And sir explain every topic very well
ABDUL HAKKIM S
Ramanasri sir guidance is very useful
Sandeep Kumar
Outstanding teaching style with smart way.
Arun Sharma
I feel Ramanasri institute is the best institute in delhi for mathematics optional in delhi
Ravi Yadav
Actually in old Rajendra Nagar there are mainly two mathematical optional institute 1 is Ramanasari maths optional and 2nd is IMS. I went to both institute for demo classes what I personally feel is in IMS there was rush of student if get any doubt I was not easily to clear my doubt due to many student in a class But in case of Ramanasari math institute sir was giving personal assistance to every student that's the difference and one more thing fee was less in Ramanasari IAS institute .
Sonit Kumar
Best IAS and IFoS coaching centre for mathematic
Rajesh
This institute is a lifeline for UPSC Aspirants.
Rajat Chauhan
Best institute for mathematics in Delhi!
Saravanan Mos
After watching his online videos... I couldn't feel any quality in it
A sunitha
Definitely this the best institute for IAS Mathematics Optional Coaching
Sunil Chohan Chohan
The top best IAS, UPSC, Maths Optional Coaching Institute in Delhi
Why Choose Us
At institute Ramanasri Sir is serving his passion which appears in the testimony to the outcomes he has achieved. So if you have decided to go with mathematics optional for civil services exam, you must move forward to Ramanasri IAS.
We more appreciating their smart way of hard-working from the Important and recommended books, blogs written by various toppers. Last year on words most of B.tech and B.Sc. graduation background Civils aspirants are coming to choose this Mathematics Optional.